Eyeee Seeee Giifftyyss!
Soooo big batches seem to work better. Sooo Here's another one!
I took another wack at Pastels.. and did get LIGHTER… still not very pastel…
It's HARD to make them look detailed when it's too light! >.>
I also swapped out the RA pupils for Stars.
And then, of course, this weekend is Father's day, so needed a freebie..
I contemplated making it themed.. but what would that look like? x.x
.

And then, of course, I forgot I still need to do brown… sooo.. NEXT BATCH!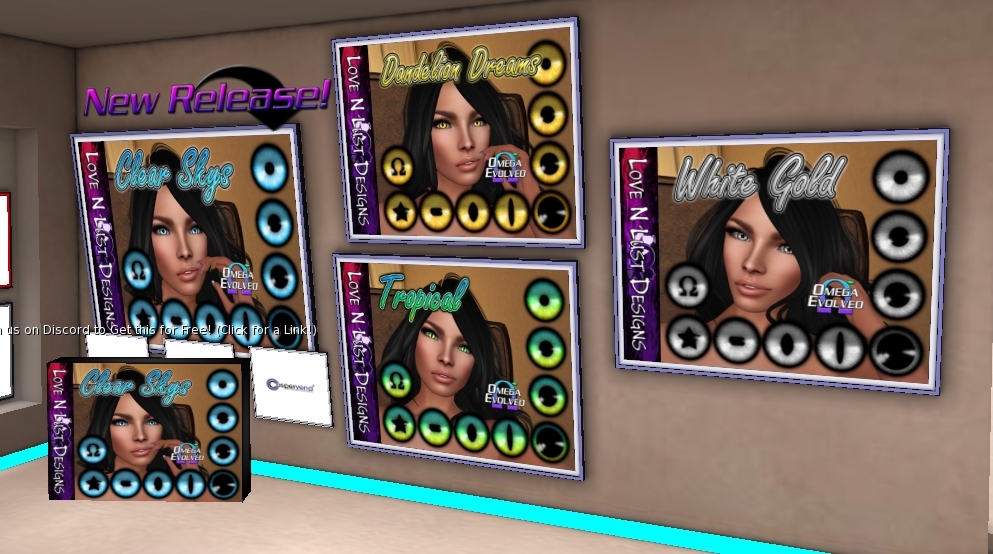 Now, this time, I'm doing things a BIT differently!
Regularly priced 99L, come visit the new (still under construction) shop here:
http://maps.secondlife.com/secondlife/Omega%20Solutions/231/108/26
before the end of 6/18 to get it FREE when you join us on Discord!
Join us on discord: https://discord.gg/YcXNM9G and check the #News section for instructions on how to get the Clear Skys Eyes for FREE
But be quick about it though, 6/18 the discount ends. Unless I forget. I do that.
Oh, and don't forget to check out all the other colors available, it's starting to really flesh out!
(I got all the ones I forgot to list last time up now!)
Inworld or On the MP
Hugs and Wub
~ Chellynne Bailey