Foot Types
Wondering what we mean when we say "Type A Feet" or "Type D Feet?"
Here's a quick Explanation.
Separated Toes, Physical Nails
The Most common of Modern Mesh Foot Types.
Examples include Slink, Tooties, Maitreya, Belleza, Wowmeh, ect.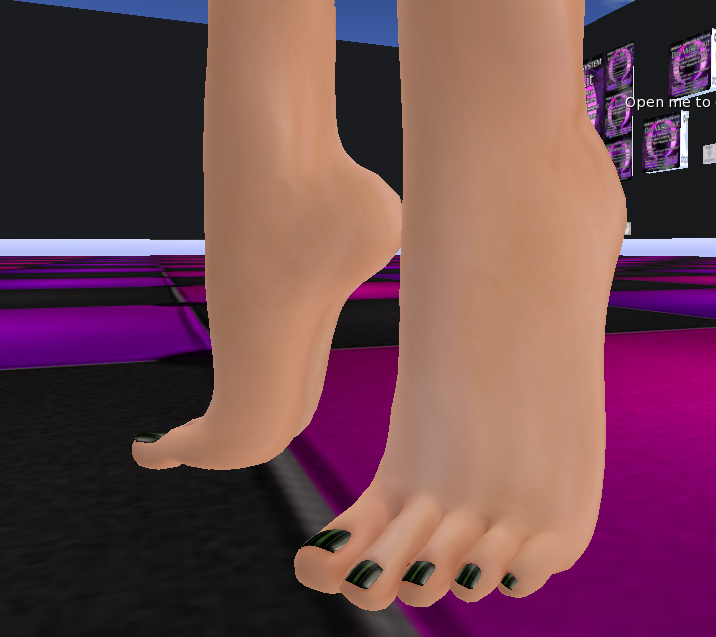 Type B
Separated Toes, Painted Nails
A very rare Foot Type.
Only Known Examples: Orange Nova and Story Leaf.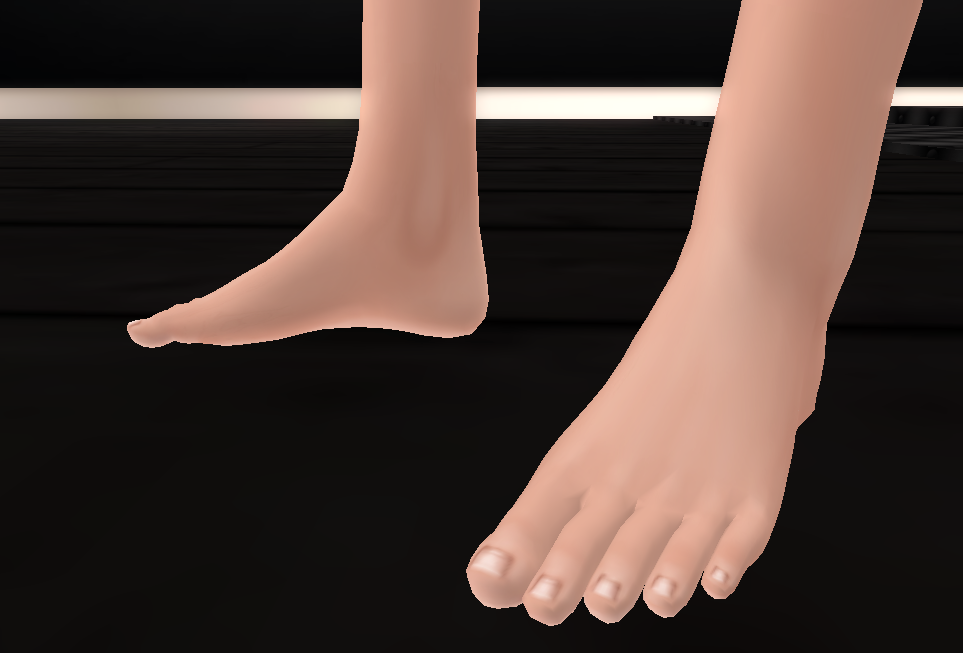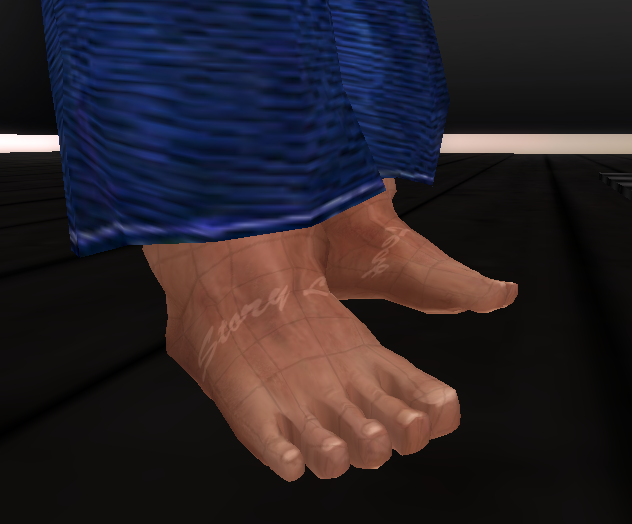 Type C
Joined Toes, Physical Nails
No Known Examples.
(like Srsly, don't do this mesh makers!)
Type D
Joined Toes, Painted Nails
Most common Foot Type behind Type A. Most common in older Meshes. Examples include the standard SL Avater, L'Uomo, Minikin