uLuckie Mesh Bodies
uLuckie has created a line of Mesh bodies for those wanting more curves then most.
Note: At Omega Solutions, we strive to be impartial and we want you to know when there is a possible bias. It is one of the tenants of the system and is very important to us.  This means letting you know when we were involved in the creation and distribution of a product (beyond the kits) and when our employees, minions and family are involved with a product.
While this mesh is not a Omega Solutions Product, we were responsible for the scripting of this product. 
Now, as usual, this is NOT a review, but a list of features and functions. 
Omega Kit Type: 
Pre-Installed: Omega comes in the body and works right out of the box.
Clothing Layers
3 Clothing Layer(s)
Clothing Layers are attached.
Hands and Feet
Hands are not included.
Feet are not included.
Fits Slink Hand Size L
Fits Slink Foot Size L
Alphas/HUD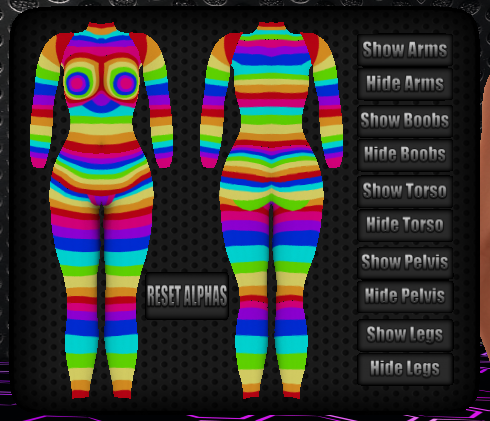 Nipples:
Nipples are not separate.
Is it Modify
no
Is it Fitted?
Yes
Is there a Demo?
yes
Where can I get it?
How Much is it?